Pioneering cardiac medicine at the McEwen Stem Cell Institute
The McEwen Stem Cell Institute is a world leader in stem cell biology research and translational approaches to cell therapy. The overall goal of the institute is to lead the field of stem cell research by
translating our in-depth knowledge of stem cell biology into clinically relevant cell therapy treatments for diseases with unmet needs.
LEADING THE FIELD OF CARDIAC STEM CELL RESEARCH
Heart disease is the leading cause of death worldwide, killing approximately 18 million people each year. Cardiac research is our number one priority at the McEwen Stem Cell Institute because of our fast-moving research programs and strong clinical partnerships. We have recruited world-leading cardiac stem cell researchers and are collaborating with cardiologists at the Peter Munk Cardiac Centre at UHN to gain the resources and expertise needed to run clinical trials for cardiac stem cell therapies.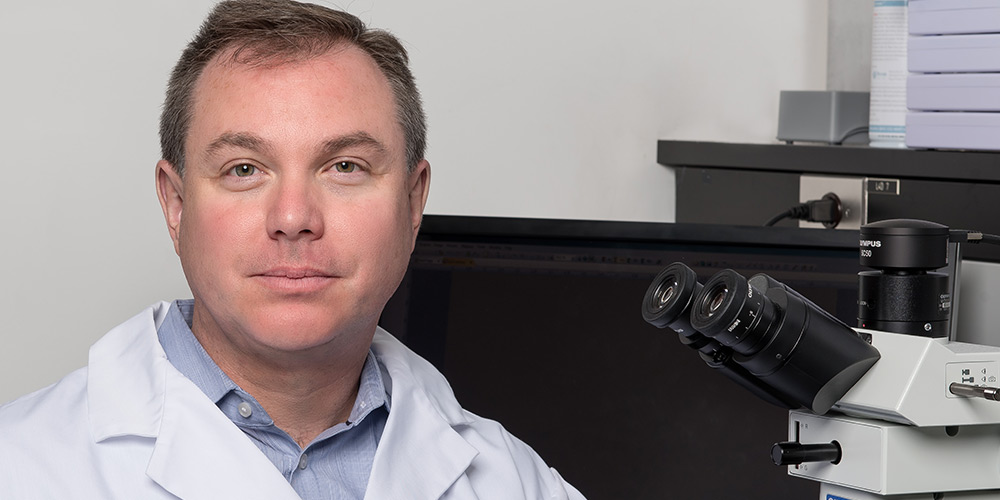 Dr. Michael LaFlamme
REPARING DAMAGED HEARTS
Four out of five deaths due to cardiovascular disease are caused by heart attacks or strokes. Heart attacks damage the heart muscle and lead to irreversible scar tissue, resulting in the loss of pump function and an increased risk of heart failure. There is currently no cure for heart failure and about 50 per cent those diagnosed will die within five years. Dr. Michael Laflamme has developed heart cells from stem cells that can be used to replace heart scar tissue following a heart attack.
The goal of this treatment would be to repair the damaged heart tissue and prevent the progression to heart failure, dramatically improving the quality of life for patients. In a preclinical model, injecting these heart cells led to the regeneration of healthy heart muscle and a decrease in the amount of scar tissue in the heart. Dr. Laflamme is now working to validate these findings in hopes of progressing to clinical trials in the next three years.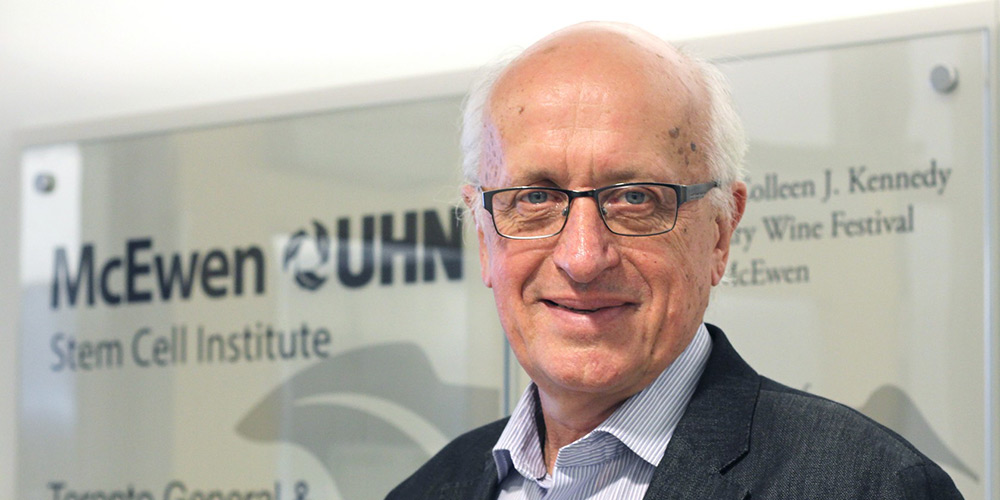 Dr. Gordon Keller
BRINGING LIFE-CHANGING TREATMENTS TO PATIENTS
We are on the verge of revolutionizing cardiac care, but we still need a final push to complete vital preclinical trials before we can bring these groundbreaking treatments to patients. Our researchers have established strong partnerships with industry to obtain some of the resources needed to accelerate these studies. With their assistance, we can produce the incredibly large numbers of cells needed to provide patients with these treatments.
We are in the final stretch, but we need philanthropic support to complete the concluding studies required to get these treatments into clinical trials. Generous contributions from donors give scientists the time and resources to focus all their efforts on what they do best – innovating cardiac stem cell treatments and changing the lives of patients – and reach the finish line. The McEwen Stem Cell Institute has internationally renowned researchers working at a time when the clinical potential of stem cells is being realized, at an institution
For more information on the McEwen Stem Cell Institute please visit: https://www.uhn.ca/Research/Research_Institutes/McEwen_Stem_Cell_Institute